MAJLIS BERBUKA PUASA 1424 HIJRAH
Date : 15th November 2003 (Saturday)
Location : Ahmad TomYam, Gombak
Participant : 40++ members, families & friends
Wet evening .... hot & spicy TomYam is a great dishes to get the energy & gain some heats in a cold rainy day and after 1 day of fasting.....
pics by Atai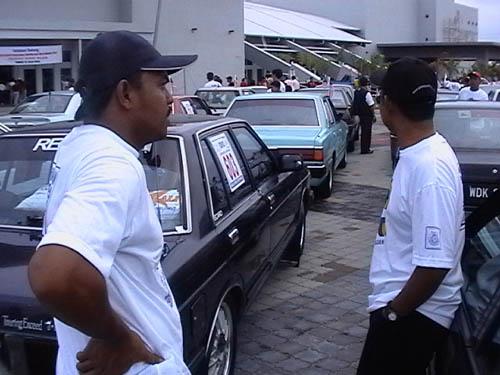 BIGGEST CONVOY in MALAYSIA
Date : 12-13th July 2003 (Saturday-Sunday)
Location : Dataran Air Keruh-Alor Gajah, MELAKA
1000 cars convoy are organise by Melaka State Government in conjunction with Hari Belia celebration peringkat Negeri Melaka. Ketua Menteri head the convoy from dataran air keruh tu alor gajah. The organiser claimed that there are 1300 cars in the convoy. out of 1300, only 9 cars from nismoclub.....
pics by atai
NISMOCLUB KUANTAN Merdeka Eves Night Outing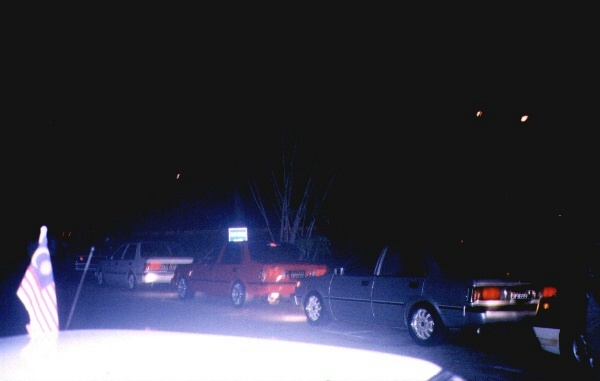 Date : 30-31 August 2003 (Saturday-Sunday)
Time : 10.00pm till midnite
Location : Kuantan, Pahang
A sub-community of NISMOCLUB in Kuantan having an outing to celebrate Malaysian National Day - the 46th Merdeka Day. KERANA MU MALAYSIA!!!
pics by Fadzley
Sunday Drive to Port Dickson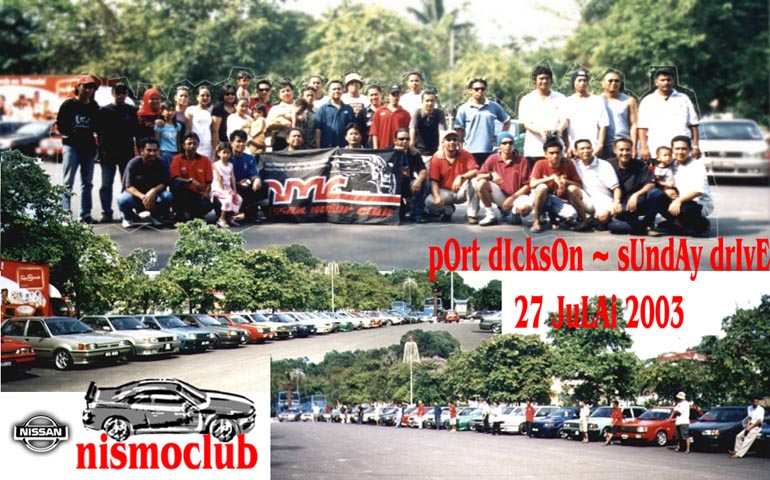 Date : 27 Julai 2003 (Sunday)
Time : 9.00am-5.00pm
Location : Batu 8 Beach, P.Dickson, N.sembilan.
It's a 1 day convoy trip to P.Dickson, having a picnic and some games. Lost count on how many NISSANs there are that day. We have participant not only from Klang Valley area, but also from N.Sembilan, Melaka and Kuantan.
pics by botak & atai
Majalah PUTERA & Majalah TRAFFIC Photo Shoot Out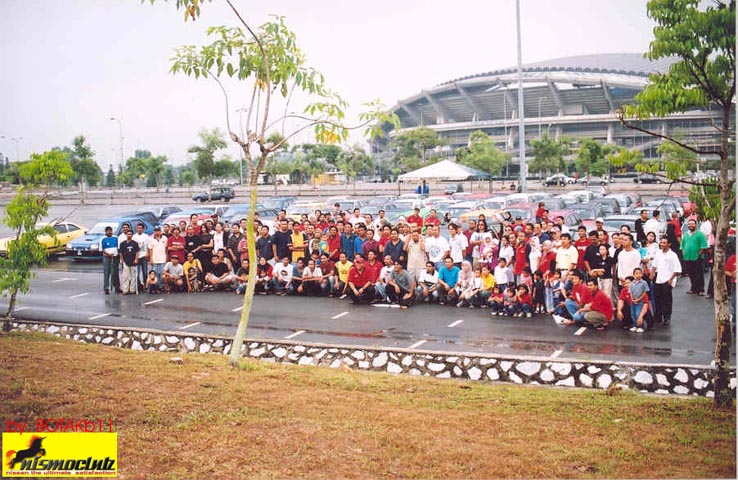 Date : 15 June 2003 (Sunday)
Time : 3.00pm
Location : Stadium Shah Alam Parking Lot
What a huge crowd!!! Rain doesn't stop the NISSAN spirit!!! THANKS to EDISI for organising the joyful event.
pics by botak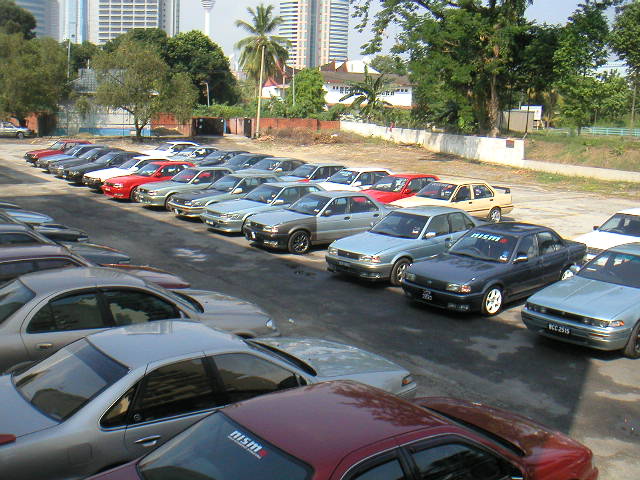 Date : 25 May 2003 (Sunday)
Time : 9.00am - 2.00pm
Location : Kolej Latihan Telekom, Jalan Semarak, Kuala Lumpur.
The history begin!! For the 1st time, all group/gang/loneranger from various model and places gather to discuss about the future of NISSAN CLUB. On the same day also NISMOCLUB is voted as a club name.
B11 Nissan Sunny Trip To Port Dickson
Date : 01 Mei 2003 (Thursday)
Time : The whole day
Location : KL to Blue Lagoon, Port Dickson.
6 Nissan Sunny B11 have a convoy trip from KL to PD for some BBQ lunch!!!